About Us
Arms &McGregor International is a boutique portfolio development, real estate prop-tech, sales and marketing consultancy. Led by a dynamic executive team with over a decade thriving experience and acclaimed success in property sales, new development marketing, and portfolio development &management services. We strive to deliver a worthwhile experience in every development while embracing innovation in product structure, processes, asset class definition, and a scientific approach allowing Arms &McGregor to achieve maximum efficiency and the highest level of profitability in a project.
We have successfully structured, marketed, sold and managed projects, ranging from boutique to billion dollar developments. Being masters of product structuring allows developers and landlords to achieve their target price while maintaining feasibility of selling or leasing.
Being the creators of futuristic revolutionary real estate concepts similar to RE 6.0 Arms &McGregor Int' is at the forefront of what the future of real estate will look like.
Area of Expertise
Arms &McGregor Int' business strategy is designed to benefit from the different cycles of the real estate industry that can be defined in four stages: growth, oversupply, slump and recovery.
Investment & Restructuring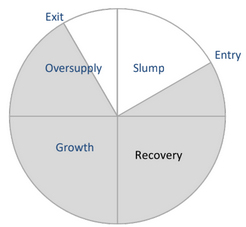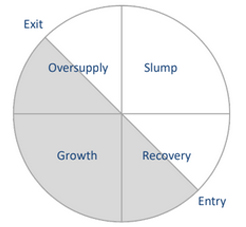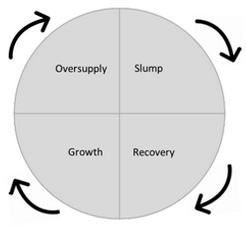 Client Testimonials
They strive to make the experience as memorable as possible
A note of thank you and appreciation for renting my penthouse twice in a record time. I had the pleasure to appoint Arms McGregor Realty as the exclusive agent to market my unit in the Palm Jumeirah. I've dealt in the past with many agents but my experience with Arms McGregor stood out on every aspect. I appreciate the screening process that they followed to ensure the right tenant profile. They kept me informed almost daily about the progress while keeping full transparency and integrity. I truly felt that all their actions were customer centric and strive to make the experience as memorable as possible.  I will certainly engage your services again and again.

-Iman A
I write to you today regarding my experience with one of your representatives.
I got in touch with your team and was told that Avril would be the person to handle my request. She was extremely helpful, patient, and transparent during the process of identifying and finalizing my transition into the new apartment. Not only was she available when I called outside of normal work hours, she went as far as working with me during her days off and the weekend. She was very understanding of my time constraints and worked to accommodate. I would like to take this opportunity to commend the organization as a whole, and Avril specifically for setting a new standard. I have dealt with numerous agents over the past few months, and none of them compare.

Best Regards,
-Sakhur Alfarraj.
Thank you so much for all the support
We just want to say thank you so much for all the support you have given to both Gemma and I. From the day you showed us the apartment, you have been very accommodating and attentive to our needs. All our questions have been answered as clearly as possible. We really appreciate how sometimes you even go out of your way to come and meet us and collect some documents because of our busy schedule. You even meet us during your weekends if needed. That is the kind of service you rarely see here in Dubai. It shows that you really care for your clients. I also like that I can easily reach you in Whatsapp and you always make sure you answer every question I sent. You definitely helped made the process less stressful and smoother for us. We genuinely hope all agents are like you. We will definitely recommend you to our friends if they are looking for properties to buy.

- Reagan Lu
Customer oriented
In my search for a home I called every one online, and had the roughest experience ever. No one answers his call and when they do the apartment is not available. the shocker is that they always tell you it have been sold today. I wanted specifically a 3 bedroom bigger than 3000 ft and no penthouse no villa, I wanted an apartment. I had a limited budget. In a very professional way my request was handled and I felt that there is someone assisting who understands me and his business and isn't desperate for my money. I will greatly recommend them.

-Shahnaz C
Extremely professional & customer oriented team
Extremely professional & customer oriented team. I have been buying and selling property in Dubai for the last 9 years and had difficult and good time with agencies and agents. I gave an exclusive agreement a year ago to Arms McGregor on one of my properties and now they have most of my portfolio. Consistent, ethical and professional.

-Nazeer M. A.
I would like to express my satisfaction
My name is youssef benhilal. I was supported by Mr Mansour Dao in finding an apartment.
I would like to express my satisfaction with his professionalism and the quality of his services.
Mansour throughout our apartment hunting stage was listening to us, supporting us with options and was very punctual.

I wish him continued success.

Thanks
-Br/Youssef
"He helped me through out with everything and made it a pleasant experience."
I would like to thank Alexei for providing one of the best experiences I have seen. I was so overwhelmed by the fact that I have to move and looking for the right apartment and I have to say that he helped me through out with everything and made it a pleasant experience. He is one of the most professional people I have come across and one must say he goes the extra mile to make sure that you're happy about everything. Understanding my needs and requirements and offering the correct choices based on my budget gave me peace of mind and made the overall process so fast. Thank you 🙂

- R.A