Dubai boasts of almost 20 per cent of the world's tallest completed buildings.
You of course know that Dubai is home to several skyscrapers and high-rise buildings. But did you know how many?
The tall buildings and skyscrapers are subject of many a photograph, video, and even news headline.
So how many are there exactly? You might ask.
Dubai accounts for a total of 19 'supertall' buildings out of the 100 supertall buildings in the world.
According to The Skyscraper Center of the Council on Tall Buildings and Urban Habitat (CTBUH), Dubai boasts of almost 20 per cent of the world's tallest completed buildings.
Here's a list of the tallest buildings in Dubai on skyscrapercenter.com, along with a useful infographic of the top five tallest completed buildings in the world – of course, Dubai's Burj Khalifa is right at the top.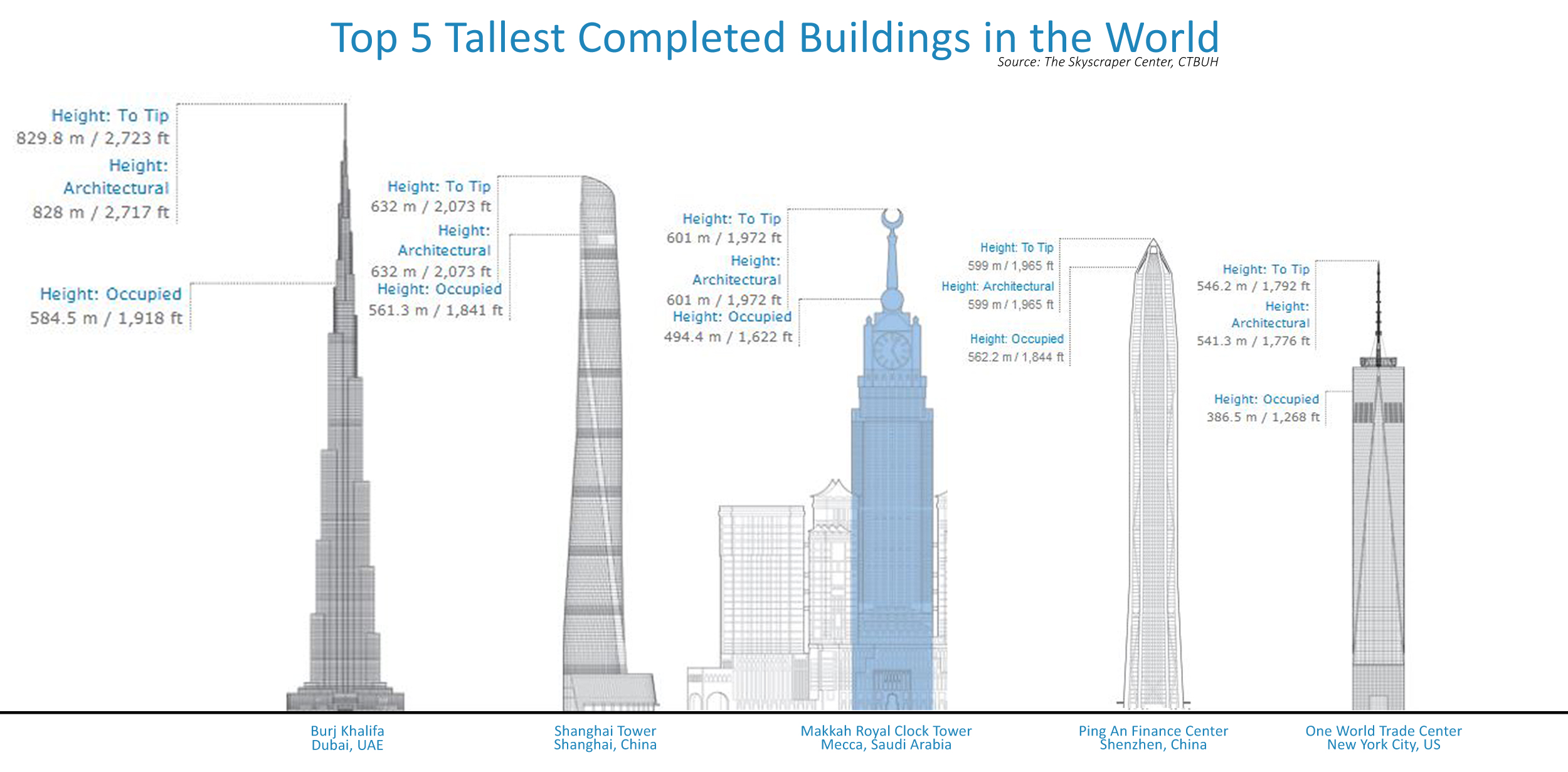 According to building information provider Emporis, Dubai has a total of 2,419 buildings. Of that number, 1,446 are existing and 311 are under construction. Another 371 buildings are planned, of which 285 remain un-built.
So there you have the number of buildings currently around town, but that still doesn't answer the question. Luckily, Emporis provides us with a headcount (roof-count, for that matter) of how many skyscrapers and high-rises have made Dubai their home.
Their statistics state that there are 1,337 high-rise buildings around town. Of those high-rises, 545 are classified as skyscrapers. Go ahead, think that number through and look outside your door: lots of skyscrapers right? You might be reading this inside one in fact.
Oh, other than having the world's tallest building, Dubai is also home to the world's tallest hotel – the JW Marriott Marquis Dubai and the second tallest residential tower in the world – the Princess Tower.
All rights reserved to the initial publisher for Khaleej Times.
Collected and published by Arms &McGregor International Realty® editorial team. Get in touched with us at [email protected]