Dubai Properties said 1/JBR project to be completed in Q4 2019, prices start at $1.47m
Dubai Properties on Sunday awarded the main construction contract for the $272 million (AED1 billion) 1/JBR, a 46-storey luxury tower which is slated for completion in the fourth quarter 2019.
The contract was given to Dubai Contracting Company, but not value was disclosed. The enabling work on the 46-storey tower– being built on the last piece of land in Jumeirah Beach Residence – commenced in March 2016.
The average price for two-bedroom apartments starts at $1.47 million (AED5.39m), according DP officials.
Sotheby's International Realty, on its website, also lists a two-bed unit in 1/JBR at $1.47m (AED5.39m), or $526.53 (AED1,934) per square feet (psf). A three-bed unit is listed at $2.26m (AED8.29m) or $700.50 (AED2,573) psf, while a four-bed apartment is priced at $3.31m (AED12.15m) or $1032.10 (AED3,791) psf.
The costliest unit, however, will be the 8,611-square feet penthouse, with company officials refusing to disclose the price.
Currently the costliest penthouses up for sale in Dubai are located Al Habtoor City at $57m (AED209.84m) and One at Palm Jumeirah for $ 49.28m (AED181m).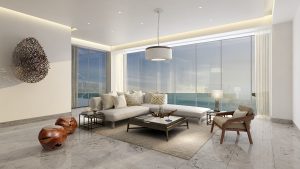 Abdulla Bin Lahej, Group CEO, Dubai Properties said: "Our luxury portfolio of destinations is strategically developed to reinforce Dubai's position as the capital of luxury on a global scale."
Masood Al Awar, chief commercial officer, Dubai Properties, said work on the project has commenced only after getting the nod from the Road and Transport Authority and other authorities.
"Sales are going well and there is 'high' demand for luxury properties," he added.
Though there have been conflicting reports by international and local property consultancies painting a picture of price recovery and declines, a report by Warburg Realty, Barnes International Realty and Wealth-X last month placed Dubai in the list of 50 "most desirable cities in which to buy high-end homes" for ultra high-net-worth individuals.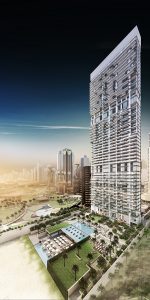 All rights reserved to the initial publisher for Arabian Business.
Collected and published by Arms &McGregor International Realty® editorial team. Get in touched with us at [email protected]