Rotana Managed Residences
Enjoy Your Stay With The Best Hotel Services
Whether you are looking for a family home or an investment opportunity with profitable returns, Cayan Residences by Rotana is the answer. The project provides numerous choices to cater to your specific residential requirements. Here, at Cayan Residences by Rotana, entertainment and luxury come together in this masterpiece to offer you a way of life tailored for splendour and elegance.
Our residential units are built with the highest international standards, features, services, quality and modern infrastructure to enjoy the very best of what the city offers in one integrated place that provides everything you aspire for in your home. The residential tower consists of 42 floors; 415 luxurious residential units that house many vital amenities such as retail outlets, cafes, swimming pools and gymnasiums. All of which are connected with the hotel apartments tower via a spectacular structural bridge, giving the tower a touch of unique beauty.
Enjoy a New Level of Luxury
Own your dream home at Cayan Cantara managed by Rotana, the fully integrated residential variety of carefully designed residential and hotel apartments built according to the most sophisticated international standards in architecture and interior design.
Designed by one of the world's most renowned architects, Cayan Cantara boasts several main, recreational, and comfort facilities and services. These include retail shops, restaurants,  luxurious spa, a unique glass-walled swimming pool, a fitness centre, the highest outdoor screen and a conference hall, among many others. All were constructed within an exceptional, environmentfriendly residential area that preserves energy while giving residents the comfort that they crave. Various facilities within Cayan Cantara are connected through a marvelously designed bridge, a signature touch enabling residents to enjoy a magnificent view and surroundings.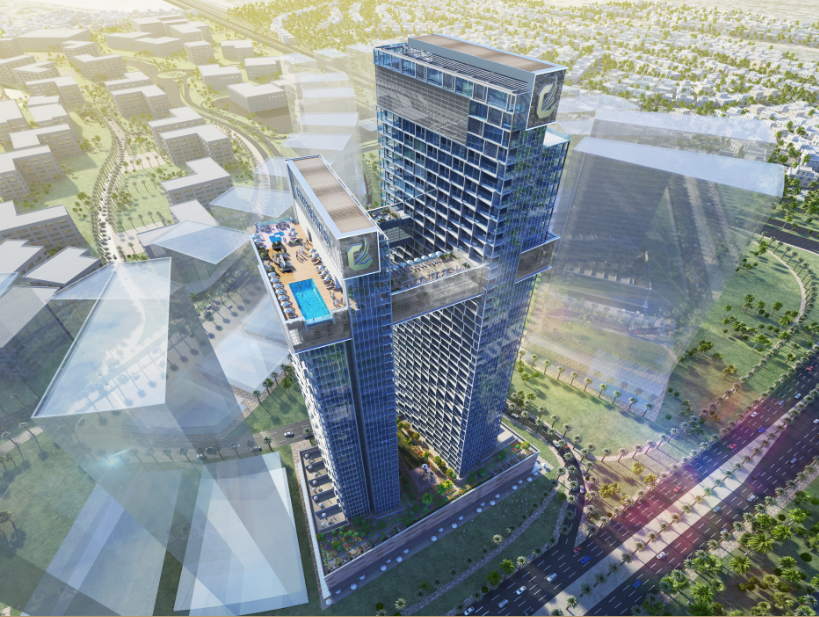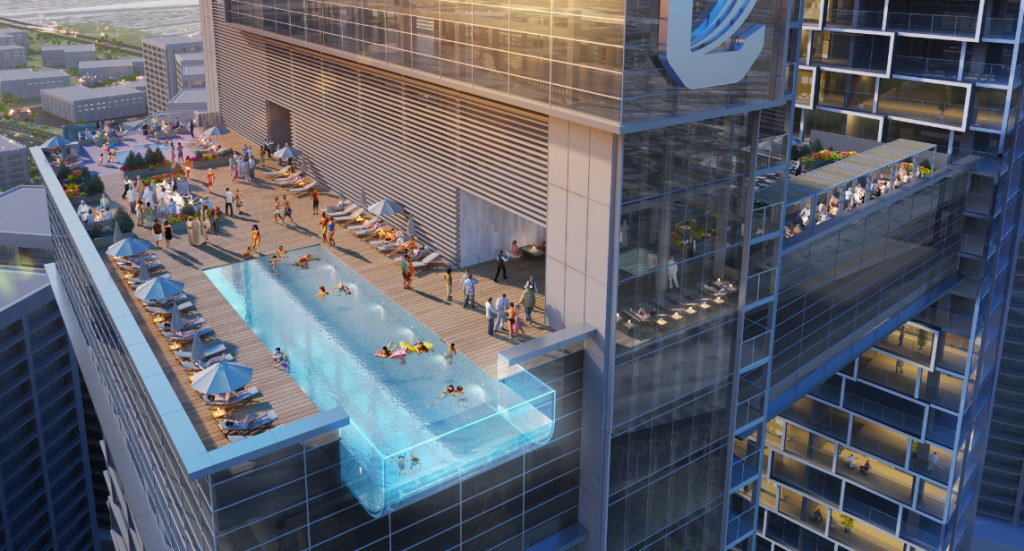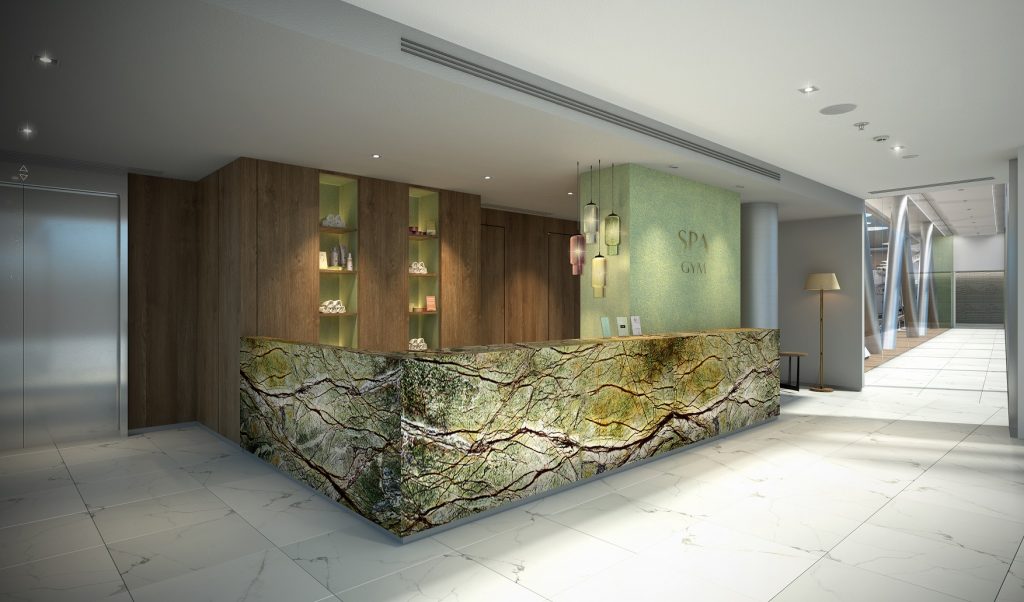 Cayan Cantara managed by Rotana offers various services and recreational
facilities for an ambiance of joy, comfort, and relaxation:
A variety of signature restaurants
Distinctive lobbies and entrances
Leisure deck
Conference hall
Meeting rooms
Business lounge
High speed internet connectivity
Glass-bottomed "sky pool"
Children's swimming pool & play area
Luxurious, world- renowned spa
Health and fitness centre
Landscaped podium gardens
Rooftop terrace
Highest outdoor screen
Retail shops
Covered parking
District cooling
24 hours security system
Firefighting and alarm system