UAE CEOs confident about growth in coming years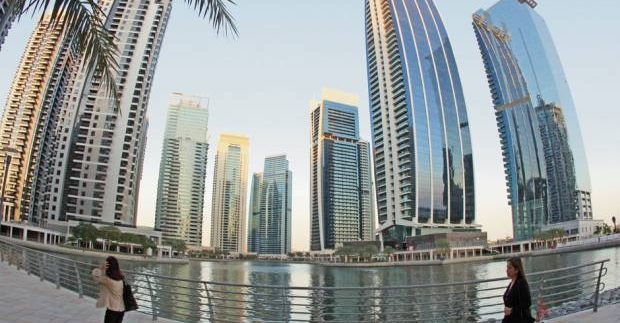 A large portion of CEOs in the UAE are confident about the future of their companies, with 91 per cent of surveyed CEOs expecting their organisations to grow over the next three years, new research has found.
KPMG's 2016 CEO Outlook report found that 59 per cent of the UAE CEOs surveyed see organic growth as the most likely source of increasing economic success. Given four options to choose from – including new products, customers, channels, or markets – over half of the surveyed CEOs in the UAE believed that new products will be the most important source of growth over the next three years. On the other hand, less than 10 per cent of CEOs believe that new channels would be important – perhaps a sign that the omnichannel revolution that is shaking the retail industry globally has yet to gain real traction in the UAE across a wider economic horizon.
Vijay Malhotra, the CEO of KPMG in the UAE and Oman, noted: "While some of the UAE findings reinforce global trends and leading practices, we find that UAE CEOs are generally more optimistic about the next three years than their global counterparts. This is indicative of the UAE's shift towards a knowledge-based economy that aims to foster growth and development across non-oil sectors."
The report also found that 76 per cent of UAE CEOs, compared to 41 per cent of global CEOs, believe that their business will change significantly over the next three years. While there is general consistency between the top five strategic priorities over the next three years for global and UAE CEOs, the order is different. Fostering innovation was the most important strategic innovation for global CEOs, cited by 21 per cent of respondents.
On the other hand, talent – ranked by 41 per cent of UAE CEOs as a top three risk – was only mentioned by four per cent of UAE CEOs as a strategic priority, compared to 18 per cent of global CEOs. Most UAE CEOs have identified a strong client focus as a key strategic priority.
KPMG's global survey also revealed that for 27 per cent of companies that had average revenue growth of 10 per cent or more over the last three years, fostering innovation is a top short-term strategy. In contrast, at companies with revenue growth under 10 per cent, only 19 per cent of CEOs cited fostering innovation as a strategic priority.
Global CEOs, perhaps in a nod to a slightly more technologically advanced economic environment, are gearing up to invest in the measurement and analysis of customer experiences and needs – an area where, interestingly, the public sector seems to be taking a lead in the UAE. Global CEOs are also expecting to invest in geographic expansion within their own countries and they are investing in cyber security solutions, an indicator of the importance given to one of the most significant risks of the fourth industrial revolution.
However, there may be good reasons for the UAE to have different priorities to their global peers. The report found that 86 per cent of UAE CEOs thought their organisation was at least capable over a wide range of metrics – from generating ideas to securing the necessary investment and resources to bring ideas to market. This clearly has an impact on top investment areas.
While global CEOs, like their UAE peers, are contemplating investing in increasing data analysis capabilities, developing new products and sourcing cyber security solutions, UAE CEOs have a stronger interest in building the profile of their business and their leaders, acquiring business assets, and geographic expansion outside the UAE.
Vikas Papriwal, head of markets at KPMG Lower Gulf, said: "It is very encouraging that UAE CEOs across key sectors remain confident of their ability to successfully transform their business despite a challenging economic backdrop. The time for change is now or never and UAE CEOs know what they need to do to stay successful in the short term and emerge as winners."
All rights reserved to the initial publisher for khaleej times.
Collected and published by Arms &McGregor International Realty® editorial team. Get in touched with us at marketing@armsmcgregor.com