Small is the new big in Dubai's property market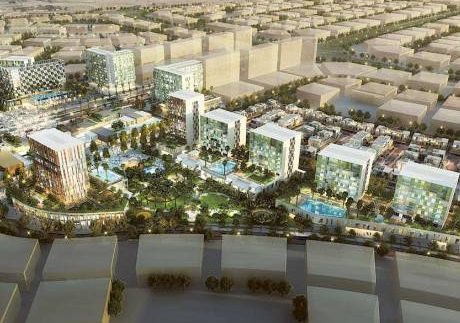 Buyers opt for smaller units and developers are only too willing to comply
Dubai: "Small" is what's trending in Dubai's property market as investors – and even end-users – show a preference for smaller homes that can fit in with their funding plans and a more cautious approach.
Going by recent launches at Dubai South and projects off Shaikh Mohammad Bin Zayed Road, small sells.
"Investors – squeezed by the strong dollar, low oil price, or other factors in their local markets – are more price sensitive and buying properties with a lower total value," states the year-end report issued by the consultancy Phidar.
"Developers are responding with smaller unit types (more studios and one-bedrooms) and smaller average size of each unit type."
But even these may not be enough as Dubai freehold sales look likely to close the year at levels much lower than in the last two years. As a case in point, sales over a three-month span ending November was lower than the same period in 2015 and 2014," Phidar notes.
In the third quarter of 2016, transaction volumes were the lowest recorded since 2011, for both off-plan and completed properties.
Those of completed properties were "particularly low" – third quarter volumes were the second lowest in eight years and only higher than in the fourth quarter of 2010, based on projects tracked in Phidar's House Price Index.
As of now, end-users seem to be doing most of the buying that is still taking place while, by and large, investors are sitting by the sidelines burdened by enough worries of their own.
For one, the dollar's strength is likely to continue with the US Federal Reserve raising rates by 0.25 per cent and promising more in 2017.
This impacts the "purchasing power of key foreign buyers from countries with currencies not pegged to the dollar, namely India, Great Britain, and Pakistan," the Phidar report adds.
The dollar – and by extension the pegged dirham – strengthened against 13 of the 14 floating currencies included in the Phidar real estate investment demand index. (The only currency to buck the trend was the Australian dollar, which gained 1.5 per cent in the first half of Q4-16 compared to Q3-16.) And for regional buyers, unless there is a drastic improvement in oil prices post the Opec deal on production cuts, demand for realty will remain muted.
Even relying on end-users to pick up the slack in buying slack may not be enough. "Occupier demand appears weak – Indicators of net job creation remain slow," said Jesse Downs, Managing Director of Phidar.
"Anecdotal and qualitative evidence suggest this positive impact is skewed towards low and middle income job creation.
"In November, Standard Chartered announced it will cut 150 jobs in the UAE with more expected by the end of the year. This follows a string of similar cuts by other banks in Dubai and tracks with global trends."
The uncertainty in the job market and the subdued sentiments that accompany it continues to tell on Dubai's freehold locations.
Based on Phidar's estimates, in November, quarterly apartment lease rates were down 2.3 per cent, while sale prices were off 0.5 per cent.
This has pushed gross yields "down to 7.8 per cent, a three-month loss of 10 basis points, according to a three month moving average of the Phidar House Price Index".
All rights reserved to the initial publisher for lighter side of Gulf news.
Collected and published by Arms &McGregor International Realty® editorial team. Get in touched with us at marketing@armsmcgregor.com