Nakheel continues roll-out of $4.3bn Dubai retail expansion plan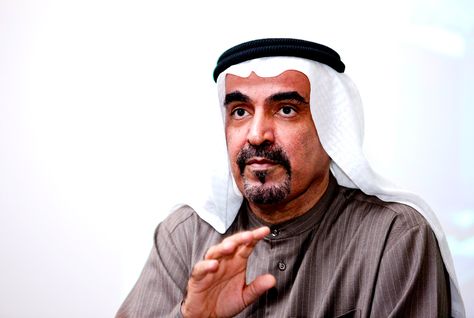 Dubai developer opens Al Furjan Pavilion in Dubai, the fourth in its growing collection of community retail centres
Nakheel has officially opened Al Furjan Pavilion in Dubai, the latest project in its AED16 billion ($4.36 billion) retail expansion and the fourth in its growing collection of community retail centres.
With a development value of AED110 million, Al Furjan Pavilion is the fifth Nakheel Malls project to open this year and brings the company's 2016 retail project delivery value to more than AED1.5 billion.
The first of two Pavilions at Al Furjan and the fourth in Nakheel's growing collection of neighbourhood retail hubs, the centre has 24 shops, restaurants and services across 87,000 sq ft of leasable space, plus a car park for more than 300 vehicles.
Retailers include a Spinneys supermarket, 10 food and beverage outlets and a wide variety of shops while a medical centre and branch of the Jebel Ali Village Nursery will open soon.
Located at the southern end of Al Furjan, the complex also features a sports and recreation hub with a restaurant, swimming pool, sports court and gym, scheduled to open by the end of the first quarter of 2017.
Nakheel said it is also set to build a mosque at the Pavilion, with construction starting next year.
Nakheel chairman Ali Rashid Lootah said: "2016 has been a momentous year for Nakheel Malls, with AED1.5 billion worth of projects and over 1.5 million sq ft of retail space delivered. Al Furjan Pavilion is the heartbeat of this vibrant community, providing residents with somewhere to shop, dine, socialise, relax and keep fit, all in one convenient location."
Other retail projects opened by Nakheel 2016 are Dragon Mart 2, Ibn Battuta phase one extension and Metro link, Club Vista Mare on Palm Jumeirah and International City Pavilion.
A second Nakheel Pavilion at Al Furjan, including a mosque for 500 people, is also under construction, with anticipated completion in Q1 2017. Located on the western side of the community, it will contain around 35 shops, restaurants and cafes, plus a gym and nursery.
Al Furjan, one of Nakheel's most popular and fastest-growing communities, is already home to more than 5,000 people, with a projected population of over 65,000 when complete.
All rights reserved to the initial publisher for lighter side of The national.
Collected and published by Arms &McGregor International Realty® editorial team. Get in touched with us at marketing@armsmcgregor.com