Move to Dubai suburbs for prime homes at half the price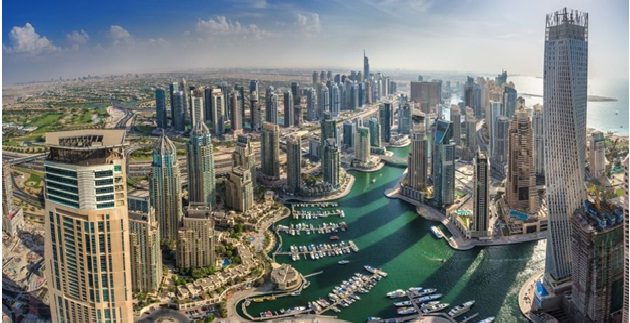 Of the 20,000 units to be delivered in 2017, most of likely to come up in Dubailand, Silicon Oasis and Sports City
Dubai's developers are finally aligning their product in tune with market demand and launching more affordable properties.
There has been a paradigm shift of supply, with higher product offerings in the affordable and low to mid-market options, according to consultancy Core Savills.
Transaction activity and delivered stock in 2016 indicate a major thrust towards outer apartment districts, with Dubailand, Jumeirah Village and Dubai Silicon Oasis accounting for 45 per cent of the total delivered stock, while prime residential stock delivery was marginally higher as many buildings within City Walk were handed over in H2 2016, says a report by Core.
While Core expects over 20,000 units to be delivered in 2017, most of these are expected to come up in the outer areas of Dubailand, Dubai Silicon Oasis and Dubai Sports City. These figures are, however, subject to timely deliveries by developers.
Only 19 per cent of projected supply in Dubai in 2017 is expected to be prime residential stock, compared to over 30 per cent in 2016. "Limited supply and sustained demand are expected to cast steady upward pressure on the prime segment by mid-2017," says David Godchaux, CEO of Core.
Palm properties
"Prime apartments in the Palm Jumeirah, particularly on the trunk, are expected to see steady off-plan activity in the run-up to delivery due to better connectivity and access to infrastructure. However, a similar response may not been seen for comparable projects located further away on the crescent," adds Godchaux.
There are more apartments coming up in Dubai next year. The apartment to villa ratio is getting increasingly skewed, with the 2017 supply ratio estimated at 90:10, compared to a 75:25 ratio in 2016. Many villa communities such as Mira in Reem community, Jumeirah Park Nova and Palma villa in Arabian Ranches were delivered this year.
"We foresee this trend as an attempt to address the ever-growing affordability issue of cost-conscious young consumers who prefer modern, efficient designed apartments with community living, all priced attractively," the report explains.
Core estimates more investor demand for the mid-market segment in the price range of Dh800,000 to Dh2 million next year.
Almost 74 per cent of the residential transactions in 2016 were below Dh2 million, with 45 per cent in the below Dh1 million bracket. Further, 85 per cent of transacted units were apartments. These figures reflect the growing shift towards home ownership by cost-conscious, end-user occupiers.
Off-plan sales
Off-plan transaction activity has been almost consistent over the last two years largely due to attractive payment plans offered by many developers.
The outer areas of Dubailand and Jumeirah Village, which is where most construction activity is concentrated, account for 25 per cent of total off-plan sales. Core prime areas, such as Downtown Dubai, Dubai Marina, Jumeirah and Palm Jumeirah, pooled in a modest 21 per cent of off-plan sales.
"Off-plan apartment projects in Jumeirah Village and Dubai Sports City, especially those nearing completion, are enticing end-users as these areas offer projects with better facilities and larger layouts," informs the Core CEO.
Core Savills expects Dubai residential sales prices to rise in 2017 on the back of landmark projects being delivered such as the Dubai Water Canal, coupled with infrastructure spending on a pipeline of projects such as Al Maktoum Airport, Dubai Parks and Resorts, Dubai Creek Harbour and Bluewaters Island, leading up to Expo 2020.
This is in contrast with a recent report released by Phidar Advisory which claimed that Dubai sales prices will weaken in 2017 on US dollar strength and relatively low oil prices.
Godchaux adds: "We predict an uptick in Dubai sales prices in 2017 as a revival is under way, however, an overall rise is expected to be very gradual. We foresee a few sub-markets to under-perform. The affordable and low-mid market segment are likely to be negatively impacted by the large amount of supply."
All rights reserved to the initial publisher for lighter side of Khaleej Times.
Collected and published by Arms &McGregor International Realty® editorial team. Get in touched with us at marketing@armsmcgregor.com