First overseas Dukes project set for soft opening in Dubai on Dec 28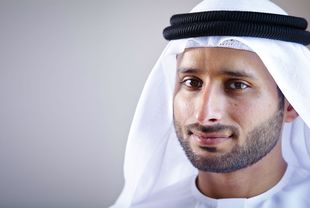 Dubai's premium hospitality offering will receive a British boost on Wednesday with the soft opening of Dukes Dubai, a five-star hotel located on the west trunk of Palm Jumeirah.
It is the first international property for Dukes, which has been popular with GCC visitors in London for decades.
Once complete, Dukes Dubai will feature 273 rooms including 64 suites, with a ladies-only Liberty Duchess floor featuring 20 rooms, as well as 227 fully furnished hotel apartments and six dining options.
Abdulla Bin Sulayem, CEO, Seven Tides, said that for the soft opening, bedrooms on the first six floors of the 15-floor property will be in service, as will the hotel's signature outlet Great British Restaurant (GBR) and Dukes Bar.
Serving modern British brasserie-style cuisine, GBR will operate under the culinary direction of executive chef Martin Cahill while Dukes Bar is famed for its signature selection of martinis.
The soft opening of Dukes Dubai comes at a time when Dubai's popularity with British nationals continues to rise. In 2015 Dubai welcomed 1.2 million visitors from the UK, representing the emirate's third largest source market.
That is in addition to approximately 240,000 UK nationals that are estimated to be resident in the UAE.
"Dubai is an increasingly popular destination for travellers from the UK, especially during the Christmas and New Year period and having the opportunity to begin our soft opening period on 28th December, we didn't hesitate to open our doors," said Debrah Dhugga, managing director of Dukes Dubai and Dukes London.
The remainder of the property will be completed in early 2017. This will include traditional Northern Indian restaurant Khyber, marking the first international outpost for Mumbai-based family restaurant group.
All rights reserved to the initial publisher for lighter side of arabian business.
Collected and published by Arms &McGregor International Realty® editorial team. Get in touched with us at marketing@armsmcgregor.com