Dubai rent index updated: Marina rents fall 22%, Arjan rises 33% for 2017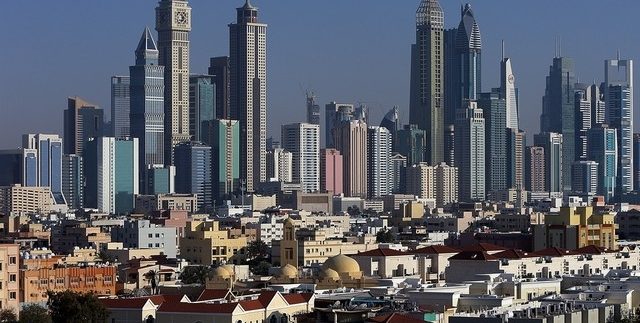 Dubai Land Department, which now updates its rent index once a year instead of three times a year, completed the new update this month
Rents for one-bedroom apartments in Dubai Marina have declined by the most among the freehold communities, while Arjan has registered the biggest increase, according to Dubai's official rent index for 2017.
The Dubai Land Department, which now updates its rent index once a year instead of three times a year, completed the new update this month.
"The index has been revised in November so people are able to check their rents for the coming year," Mohammed Ahmed Yahya, deputy CEO Rental Affairs Sector, DLD, told Arabian Business.
A comparison done by this website reveals rates in Dubai Marina are down 22 percent compared to 2016 with lease starting from AED70,000 to AED110,000 per annum (pa) as against AED90,000 to AED110,000 pa in 2016.
Rentals in Downtown Dubai have fallen by 8.69 percent to 15.79 percent to AED80,000 and AED105,000 pa, while Greens, off Sheikh Zayed Road, has registered declined 12.5 percent, with leases ranging from AED70,000 to AED 90,000 pa.
Rents in International City have fallen by 7.89 percent to 11 percent, with apartment leases starting from AED35,000 to AED40,000 pa.
Jumeirah Village has registered a 18.18 percent decline, with 2017 rentals between AED45,000 and AED75,000 pa. Palm Jumeirah is down between 3.33 percent and 16.67 percent decline with annual leases between AED100,000 and AED155,000.
Rents in Dubai Silicon Oasis have fallen 10 percent with rates ranging from AED45,000 to AED70,000 pa, while Discovery Gardens is down 8.33 percent with leases starting from AED55,000 to AED75,000 pa.
Rentals in Dubai Investment Park and Tecom continue to remain stable at Dh40,000 to Dh50,000 pa, and AED70,000 to AED80,000 pa, respectively.
On Sunday, Arabian Business reported that the DLD is working on a new law to reduce disputes between landlords and tenants.
Currently, the landlord and tenant relationship in the emirate is regulated by Law No. 26 of 2007 as amended by Law No. 33 of 2008 with any dispute between the parties is referred to the Rental Dispute Settlement Centre.
Community Rent (2016) (AED/pa) Rent (2017) (AED/pa)
Business Bay 80,000-105,000 75,000-105,000
International City 38,000-45,000 35,000-40,000
Jumeirah Lakes Towers 75,000-90,000 65000-95,000
Dubai Marina 90,000-110,000 70,000-110,000
Palm Jumeirah 120,000-150,000 100,000-155,000
Dubai Silicon Oasis 50,000-70,000 45,000-70,000
Dubai Investment Park 40,000-50,000 40,000-50,000
Jumeirah Village 55,000-70,000 45,000-75,000
Arjan 35,000-45,000 45,000-60,000
Greens 80,000-90,000 70,000-90,000
Dubai Sports City 60,000-75,000 60,000-80,000
Tecom 70,000-80,000 70,000-80,000
International Media Production Zone 50,000-55,000 50,000-55,000
Discovery Gardens 60,000-75,000 55,000-75,000
All rights reserved to the initial publisher for Arabian Business
Collected and published by rms &McGregor International Realty® editorial team. Get in touched with us at marketing@armsmcgregor.com