Dubai property not set for early recovery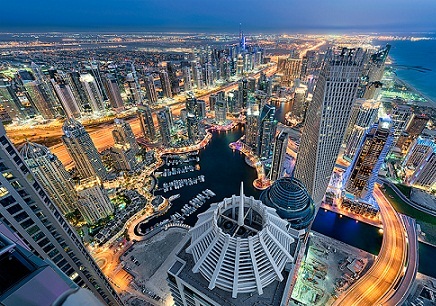 Market turnaround could be delayed depending on oil prices, US dollar
Dubai: The Dubai property market will likely turn around at the end of 2017, but the recovery could be delayed depending on oil prices and the US dollar, an analyst told Gulf News.
The residential sector is currently not showing any real signs that accommodation costs, in both premium and affordable locations, are getting more expensive for the average tenant. In fact, rental declines are still increasing, owing largely to the general slowdown in the job market. What this means is that the era of cheap rents is more likely here to stay, at least until late next year.
There have been claims that the rate at which housing costs have fallen are easing or slowing down, with affordable neighbourhoods reportedly showing an uptick in rents. On the whole, however, rents are still on decline.
The latest rental price index by REIDIN showed that apartment rents dropped by 0.75 per cent in October compared to September and 4.6 per cent compared to a year earlier. Villa rental prices posted a 1 per cent month-on-month drop and 7.6 per cent year-on-year decline.
Jesse Downs, managing director at Phidar Advisory, has advised against promoting any "positive information biases" as they only make markets more volatile." "Focusing only on the positive is neither an accurate representation of nor a benefit of the market," Downs said.
She pointed out that residential demand is driven by expatriate job growth and all available indicators are still showing a general slowdown. Given the current situation, it will take until the end of 2017, or maybe later, for the realty sector to make a turnaround.
"High income jobs have been and are being made redundant. Job creation is low. It's critical to understand that this equation is about net job creation, so just looking at job listings is not an indicator or real growth. Housing stock continues to expand – slow, but still growing."
Asteco had earlier reported that rental rates were "relatively stable" in September, with certain locations such as Jumeirah Village and Dubai Sports City showing rental increases of 2 per cent and 3 per cent, respectively. JLL also reported that there was only minimal change in prices and rents during the third quarter, indicating that the market "has now reached the bottom of its current cycle."
Downs pointed out that the market usually shows a "little bump" at the end of every summer.
"It happened last year and in 2014 too, around September/October. We account for this as fairly predictable seasonal bounce, a by-product of the eternal optimism in this market," she said.
"While declines slowed in some areas, other areas declined significantly. The lower limit for some units in popular locations declined over 7 per cent in the last eight weeks. For every area that has declined only nominally in the last few months, there are other areas that declined significantly."
Downs noted that while job creation is still weak, new housing units are still coming in. "Housing stock continues to expand – slower, but still growing. The biggest problem is that most of the existing and new supply is dependent on mid-high and high-income job growth, which is particularly weak now –not just in Dubai, but in key areas like Abu Dhabi, which have an indirect impact on Dubai."
If fewer apartments or villas are delivered, Downs said the total numbers could reach closer to an equilibrium "but there will still be an imbalance in the mid-high and high-income segments."
"There will be some additional injection of investment in about a year, but in the current climate, the impact will be modest and mostly on the low and middle income segments."
All rights reserved to the initial publisher for Gulf News.
Collected and published by Arms &McGregor International Realty® editorial team. Get in touched with us at marketing@armsmcgregor.com