Dubai Properties opens doors to Dubai Wharf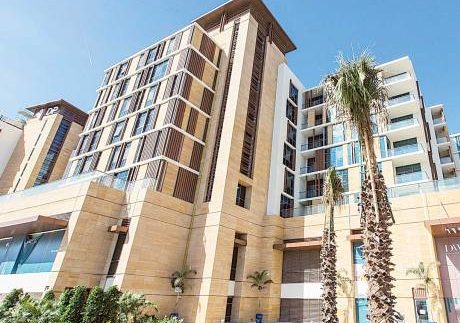 First property at its mid-rise development handed over
Dubai: Stretches alongside the newly opened Dubai Water Canal need not be the only waterside option in the city available right now — there's "Dubai Wharf" in Culture Village up the Creek. Dubai Properties has just handed over its first property (a ground plus seven structure) at Dubai Wharf and three more are on the way.
This along with the Manazel Al Khor cluster, also being developed by Dubai Properties, will go some way towards raising the livability factor at Culture Village. The developer is working on a five-star hotel, due for completion in mid-2019. (The operator for the 293-room property is yet to be named.) "Families have started to move into the first Dubai Wharf property and the other three will be completed in 2017," said Abdullah Abushabib, customer service — customer & government relations at the master-developer.
On completion, Dubai Wharf — taking up 310,000 square feet — will feature 594 homes and a further 110 retail outlets. The developer still retains residential units that it will put up for sale later. The retail elements will also be complete next year.
"For Culture Village, we have a mix of our own projects and those by third-party developers — such as the Palazzo Versace and D1," said Abushabib. "There are five towers built by third-party developers that have opened.
"This is a location where the roads, the internal road signal systems and infrastructure are ready; and then there's the 3.3-kilometre promenade. It's a destination where we want people to live."
Culture Village will figure prominently in Dubai Properties' grander scheme of things, alongside Business Bay — where it also will have "water homes" and a 12-kilometre long promenade as part of "Marasi" — and the clusters that it will be developing on its own in Dubailand.
Quite a few waterside options are opening up in the city. Palm, the go-to location for such properties and cutting across price ranges, is still very much on the investor radar. New projects are to be announced alongside the Canal, while Al Habtoor City has already caught the investor imagination. Then there's Dubai Creek Harbour where the tallest skyscraper will be the anchor.
Water will remain a constant factor for the city and its property investors.
All rights reserved to the initial publisher for lighter side of Gulf news.
Collected and published by Arms &McGregor International Realty® editorial team. Get in touched with us at marketing@armsmcgregor.com