Dubai Municipality to invest $681m new projects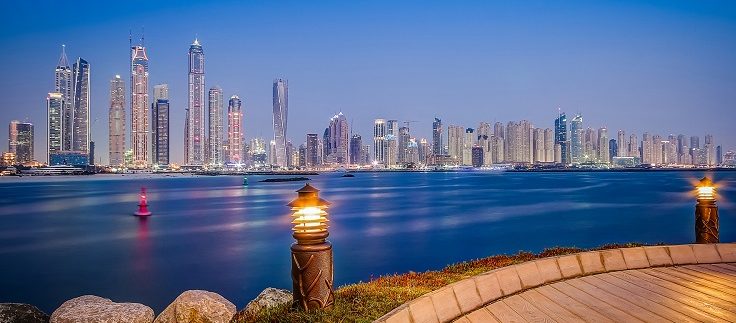 Market expansion and new build schemes are expected to provide services from first quarter of 2017
Dubai Municipality is investing $681.2 million (AED2.5 billion) in construction and expansion of markets in the emirate, it announced on Sunday.
At present, the municipality manages about 5,000 shops, warehouses and cafeterias in 14 different markets, at a build cost of over $272.48 million (AED1 billion).
Existing markets for expansion include the trucks, heavy equipment and spare parts market in Ruwayyah 3; the central fruits and vegetables market in Warsan; used car market in Al Aweer; birds and pets market in Warsan 3; camel market in Al Lisaili; cattle market in Al Qusais; textiles markets in Nayef, Al Fahidi, and traditional market in Al Hamriya.
The projects are expected to contribute to the revival of economic activity, said Hussein Nasser Lootah, director general of Dubai Municipality.
The civic body is also developing a new central fruits and vegetables market for $136.25 million (AED500 million), a multi-storey cold storage facility for vegetables and fruits (56 stores) for $43.60 million (AED160 million).
According to Lootah, a build, operate and transfer (BOT) contract has been signed with a company to build a trucks and heavy equipment washing station within the truck market, while another company has been shortlisted to build an auction centre within the truck market.
The municipality is also constructing a building materials market in Warsan-3, which is 95 percent complete. Further, a furniture, electrical equipment and household appliances market at Nadd Al Sheba is 90 percent complete.
"These markets are expected to provide services to the community in the first quarter of 2017," said Lootah.
Juma Al Fuqae, director of the assets management department at Dubai Municipality, said the investment map of markets (2017-2021) has been prepared and the projects will be funded either by the municipality budget or by attracting investors from the private sector.
All rights reserved to the initial publisher for lighter side of Arabian Business.
Collected and published by Arms &McGregor International Realty® editorial team. Get in touched with us at marketing@armsmcgregor.com