Dubai developer brings in wellness into real estate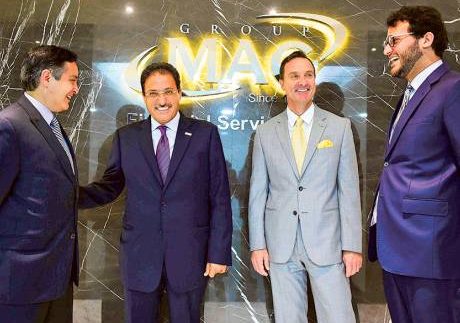 MAG ties up with New York consultancy for a high-profile project on Dubai Creek
Dubai: You have heard of "smart homes" — now a Dubai developer is all set to lift the veil on "wellness real estate".
MAG Property Development will launch a gated community on the Dubai Creek featuring build and lifestyle elements focused around the wellness theme.
That means residents will have constant access to cleaner air and water internally as well as other ergonomics arrangements, even extending to the lighting. For these support systems, MAG has aligned with New York-based consultancy Delos Signature.
Essentially what the developer wants to offer are the same features associated with a wellness hotel — but with additional features woven into the building's design and extending right up to the installed water taps.
The official launch of the Creek-side project — the land falls within the Dubai Health Care City (DHCC) Phase 2 enclave — will happen early next year. Apart from 16 super-premium "mansions", there will be low-rise residential buildings, a wellness hotel and a 100,000-square-foot centre. The residential options will all be under freehold status.
"It will represent a mix of health-care sciences and real estate," said Alfredo Carvajal, president of Delos Signature. "There are many ways to bring in a wellness way of living when developing a single-family detached home. This is what will be attempted with the MAG project for the first time in the Middle East. While it's easier to incorporate into new builds, some of the solutions can be retrofitted into existing structures. But that's not our immediate priority."
It was in September last that MAG confirming setting up a dedicated division — MAG of Life — that would take on such projects. The emphasis is on the high-end for the time being, but a top MAG official said some of the wellness solutions could be applied even for more affordable real estate offerings.
"Prior to the actual launch, we wanted to start talking about wellness real estate," said Michael Muller, chief projects officer at MAG. "With new concepts you have to introduce them slowly — the market situation is still harsh, quite competitive. But with the Delos association, we have a chance to provide a full wellness ecosystem in the residential space."
The location will be opposite the wildlife sanctuary right at the end of the original Creek, Muller said. The DHCC cluster has been receiving lots of developer attention for residential offerings now that it has a well-established profile as a commercial real estate hot spot.
All rights reserved to the initial publisher for lighter side of Gulf news.
Collected and published by Arms &McGregor International Realty® editorial team. Get in touched with us at marketing@armsmcgregor.com