ADHA starts distribution of 5,463 plots of land, 365 houses to citizens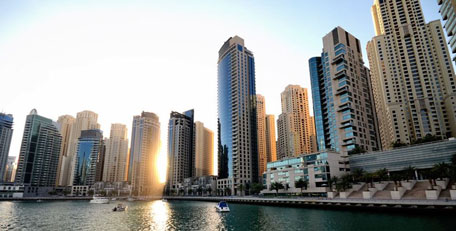 In keeping with the directives of President His Highness Sheikh Khalifa bin Zayed Al Nahyan and His Highness Sheikh Mohamed bin Zayed Al Nahyan, Crown Prince of Abu Dhabi and Deputy Supreme Commander of the UAE Armed Forces, the Abu Dhabi Housing Authority (ADHA) started today the distribution of 365 houses and 5,463 plots of land to citizens in the Emirate of Abu Dhabi.
Under the supervision of Sheikh Hazza bin Zayed Al Nahyan, Deputy Chairman of Abu Dhabi Executive Council and ADHA Chairman, the Authority started to notify beneficiaries, via SMS messages, of their land or house allocations.
Some 4,065 plots will be distributed in Abu Dhabi, 1,215 in Al Ain, and 183 in the Western Region, while the housing units that are ready for distribution include115 units in Abu Dhabi,129 in Al Ain, and 121 in the Western Region.
ADHA Director General Badr Al Qubaisi said the distribution of plots of land and housing units stems from the leadership's keenness to provide decent living standards to the citizens.
According to Al Qubaisi, all housing units were designed and built to the 2 Pearl Design Rating, which confirms that construction meets the highest innovative green standards.
All rights reserved to the initial publisher for emirates 247.
Collected and published by Arms &McGregor International Realty® editorial team. Get in touched with us at marketing@armsmcgregor.com