48km of 8 lanes to Jebel Ali from Dubailand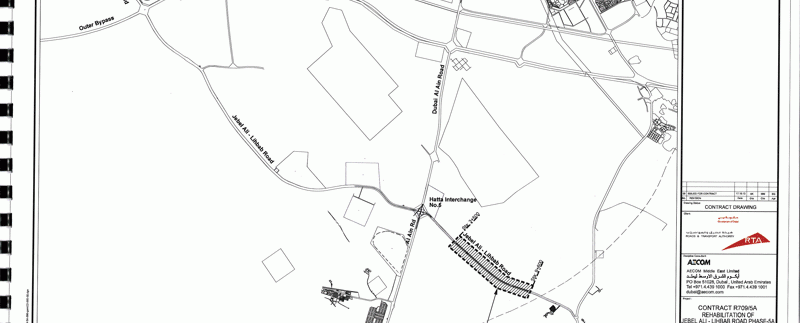 Four lanes in each direction link Lehbab to Jebel Ali
Improvement works on a 6km stretch of Jebel Ali-Lehbab Road have been completed, making the entire length a four-lane road.
Works under Phase 5 of the Jebel Ali – Lehbab Road Widening & Improvement Project have been completed and the road will be fully opened for road users in October this year, the Road and Transport Authority (RTA) said yesterday.
The final phase of the project entailed improvement works on the 6km stretch from the interchange of Jebel Ali – Lehbab Road with Dubai – Al Ain Road up to Hatta Roundabout.
The improvements included widening of the road from two to four lanes in both directions along with pavements in the direction of Hatta Roundabout, in addition to ground marking, traffic signals, lighting, safety means, rain water drainage and sewage works.
With other parts of the road widening project completed earlier, the entire stretch of 48km from Dubai-Hatta Road to Sheikh Zayed Road has become a four-lane road with the improved facilities required.
The road forms an alternative link to Jebel Ali area by crossing Dubailand and passing through the intersection with Emirates Road and Sheikh Mohammad bin Zayed Road, avoiding heavy traffic in the downtown area.
The link means free traffic flow in the direction of the Northern and Southern Jebel Ali Free Zones, Al Maktoum International Airport, Jebel Ali Industrial Area and the centre of Jebel Ali City.
Maitha bin Adai, Executive Director of the Traffic and Roads Agency at the RTA, pointed out: "Since the Jebel Ali – Lehbab Road is among the strategic traffic corridors under the master plan of roads network implemented by the RTA, the project is poised to bring potential benefits.
"These projects are an integral part of the policy to improve the road network to keep up with the urban and demographic expansion of the emirate," added Maitha.
All rights reserved to the initial publisher for lighter side of emirates 247.
Collected and published by Arms &McGregor International Realty® editorial team. Get in touched with us at marketing@armsmcgregor.com